Here at the RSE Group, we are curious to understand what will give organisations the best ROI on their investment in their people.
We aren't just about recruiting the best people but ensuring they join the best working environment, and their managers and leaders have the tools and skills to help them realise their own and others capabilities.
Whether it's about their skills, experience, attitudes & potential, or about its organisations and their teams, management, leadership, culture and behavioural preferences, it is clearly so much more than just about getting bums on seats.
Meet Martin Ellis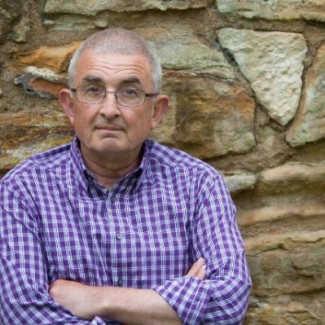 Martin Ellis – Headhunter at the RSE Group Ltd –
"I have a child-like curiosity that motivates an interest in what's going on around me so I can find solutions that work. I can also juggle custard. That can be quite useful in recruitment.
I've had careers as an engineer, in publishing, and in B2B Services. I've run businesses large and small and I've been around the world more than once. I've been a headhunter for 11 years now – 8 with my own business and 3 with the RSE Group. I still sell lots and have a strong and wide network that's not limited by my online connections.
I deliberately don't narrow my view to one sector, as I thrive on variety, and I don't want to recycle the same old faces. In recent times I've worked on assignments across online retail, hospitality, pharmaceuticals, care sector, engineering, transport, renewable energy, instrumentation, IT and software, construction, building services, automotive, sports events, accountancy, landscaping, charities, social networking among many."
Ask the expert – Employment Agency
The following are just some of the types of questions our team at RSE Group answer on a daily basis.
Want to know if the time is right to take on your first employee?
What to know how to interview?
Want to know what to look for on a cv?
Want to know how a recruiter works? What we do for our money?
Want to know how to write a job description that works?
Want to know what makes you an employer of choice? That attracts the right talent?
Want to know the how you put the candidate off when they come for an interview?
Attrition, Absence and attraction = The employers 3 A's are any of these your issue? We can help you address this.
How to make your staff happy without it costing you money?
Psychometric testing – does it work?
Feel free to ask us anything as it is unlikely we have not already encountered, no question to basic or silly!
To book your appointment slot please e-mail martin@rsegroup.agency